Creator of Educe Holistics
After nearly two decades of education, experience, research and encountering many people with different hair and skin issues it was time for change in the industry. Also, watching my mother with stage four breast cancer take the holistic approach when her body was weakened from  chemotherapy birthed the thought to provide a product based on solutions. It wasn't an afterthought nor an option, it was necessary! That's what propelled the notion of a holistic system and there after ēduce holistics was formulated. It is the next revolutionary product that is redefining the beauty industry one person at a time. The brand ēduce means to bring/ draw out the potential and is the root word of educate. It offers a pharmaceutical grade product based system that produces results every time (without the prescription). The ēduce product line brings out the best in you! It is produced from raw ingredients, offering a unique approach to a chemical free lifestyle for hair and skin care. It contains natural elements of the earth that are rich in nutrients and healing properties. The ēduce holistics product collection consists of soaps, shampoos, butters, oils, conditioners, and hair treatments that are carefully hand selected to address the needs of everyday people. Educe products are dual purpose (for hair & skin); serving the needs of men, women, and children of all ages and producing effective results every time when used correctly.
Not only is ēduce a household brand of beauty care products for the entire family, we pride ourselves in being Eco-Friendly approved! We are saving the environment one purchase at a time as we lessen the use of harsh chemical based cosmetics. Families can take comfort in knowing that this is a product with a purpose that delivers optimal results the natural way.
These products are for all natural hair textures and skin types. It uniquely addresses disorders, such as, acne, dry skin, dandruff, eczema, psoriasis, hair loss and more. It restores, rejuvenates and radiates the dermis and epidermis layer of the skin and the cuticle layer of the hair. Aiding as the building blocks to cell repair. Additionally, ēduce provides natural enhancers  that improves the circulation and balances the PH levels of the hair and skin. The ēduce collection is extremley effective and is designed to simplify your beauty regimen. Use as daily maintenance, to address hair and skin issues and/or as an everyday styling aid. The  ēduce holistic  system is extremely versatile from hair to toe!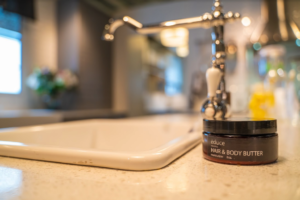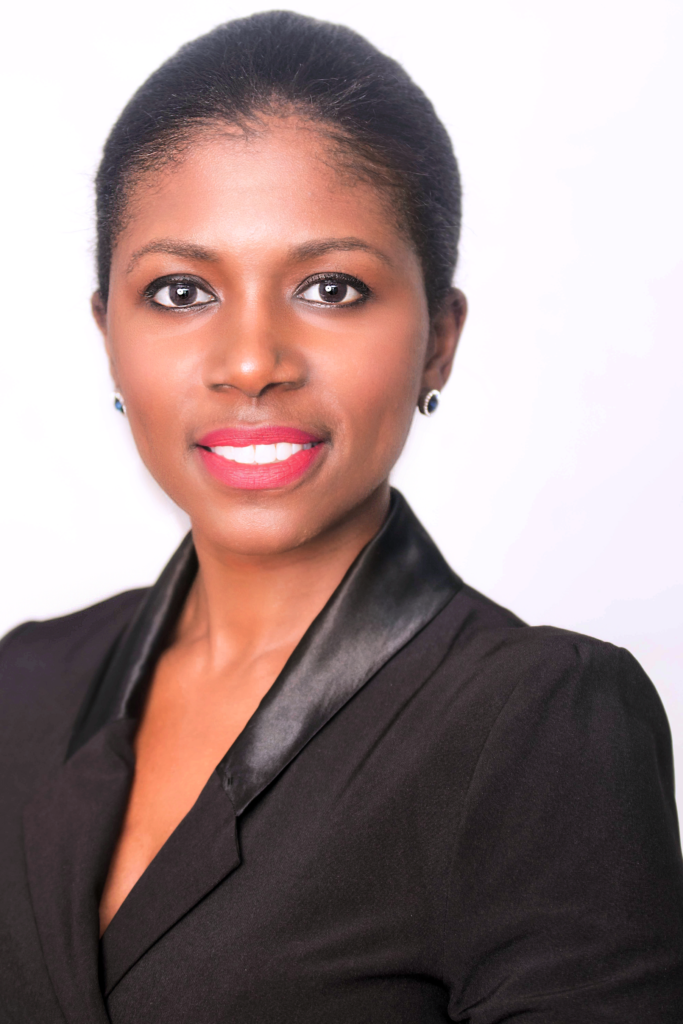 Keasha Hanton, a graduate of the South Philadelphia Beauty Academy in Cosmetology, trained in Ayurveda Methods, Platform Artist, Educator for Farouk (CHI) Systems and Salon Marketing Systems, former Advisory Board Member for Empire Beauty School and former owner and operator of Abstract Salon of the Arts for 19 years, has been a professional cosmetologist for over twenty years.  Keasha's introduction to the hair industry was not coincidental. Her hands has been engaged in hair since the age of 3. She is dedicated to the industry and quite a perfectionist in her craft. Keasha has cultivated her skills. She has trained and mentored  women and enjoys giving back to the community for more than 20 years. The hallmark difference between Educe and its competitors is our focus on holistic health. The skin is the largest organ and our hair is an outward extension. It should be fed the most healthy and helpful hydration supplements. Your skin absorbs everything that is applied to it just as if one is consuming it by way of mouth.  Educe products are anti-aging, anti-inflammatory, full of anti-oxidants, restores the PH levels, non toxic, paraben and sulfate free. our products are made with raw ingredients that have been used by ancient civilization.  Our customers can take pride in knowing that their purchase of Educe products is helping to save the environment and the benefits are paramount!
Yet, Keasha's list of accomplishments doesn't stop there. She taught at numerous beauty schools, competed and styled hair as a platform artist at shows such as National Beauty Expo's, The Hair Oscars, The Best of The Best Hair Show and I Am Bumi Fashion Show to name a few.  "I like servicing people and making them look and feel good. it creases their confidence"! Her talents have awarded her the opportunity to travel the country as an educator and a stylist for athletes and entertainers. Keasha received the Ronald Washington Entreprenuer Award in 2009; awarded Entreprenuer of The Year  by Azum Financials and Dare to Imagine in 2016 and recognized at the Finding Your Voice Conference in 2017. She's been a guest host and interviewed on several radio shows and featured on NBC 10. Keasha is big on family, community involvement, empowerment, volunteering, and mentoring. She knows and understands that in order to be successful you must be of service!
In 1996, Keasha decided to go natural and stop the use of chemical based hair products. Her transition into the natural lifestyle fueled her curiosity about natural products and the holistic approach. After countless research and even working for a large cosmetic company, which was chemically-based (although, she remained natural), Keasha began to research studies on natural elements and the benefits of natural ingredients beyond hair. In 2004, she made the decision to no longer offer chemical-based products in her salon. She realized the ongoing problems her clients faced were due to the chemical based cosmetic products that were being used and what the majority of industry still continues to use. Moreover, after loosing her mother to cancer in 2009 and watching her take the holistic approach when chemotherapy compromised her immune system it just made sense to offer a holistic product line with a purpose  for thy whole self. Offering healing properties with no adverse health effects was the goal. When you know better you do better. 
This came full circle in 2013 when Keasha launched ēduce holistics as the formula for success. The concept of creating natural based cosmetic products with a back to basic approach just made sense. Five years later, ēduce holistics has managed to develop four core products: Herbal Hair & Body Wash, Hydrating Conditioner, Hair and Body Oil, and Hair and Body Butter. The staple product is the Hair and Body Butter. Three out of four products are dual-purpose for the hair and skin that's pharmaceutical grade without the prescription. Now a seasoned stylist and product innovator, Keasha knows that it's about more than just healthy hair and eating a well balanced diet. It's about the whole you from head to toe. Treating the inner and outer man comprises a holistic lifestyle for your entire well-being and longevity. "I believe that the best customers are the well-informed customers ". I would like to leave you with a few thoughts. First, your hair grows from the skin, rather obvious, I know, but it's important to mention nonetheless. Secondly, the skin is the largest organ of the body and the first line-of–defense. Thirdly, ēduce brings out the healthy potential that lies within your hair and skin. With these thoughts in mind, I would like you to ask yourself an important question: What are you feeding your skin and hair? For health and growth, it should be ēduce holistics!